Welcome to our website!
Latest updates
23rd January 2023:- Our Strode's School story on Staines page has been updated with additions & corrections to the staff "mini-biographies"; also a new account covers staff from 1919 who left in or before 1959. A transcription of a 1937 trades directory has also been added to our Staines page.
8th August 2022:- Our Mason family story is updated with new information about Emily Tyson kindly sent by a descendant, Alan Fender.
5th August 2022:- Our Poynton walks and old building list are updated due to recent changes (demolitions etc) in our village
April 28, 2022:- Our Family Histories (including that for the Waterlow family), Poynton census summaries, Staines Railway employees in the censuses, and Strode's School Egham articles are now updated to include 1921 census entries, following publication in January 1922 and full availability free-of-charge at Manchester Central library.....
1st September 2021: Strodes School article on our Staines page updated with much new information from Peter Dawes and others
7th June 2021: Powley family history update, including 3 major corrections to spouses after new information found; also Jaggers & Waterlow families updates with additional 1939 ID registration entries.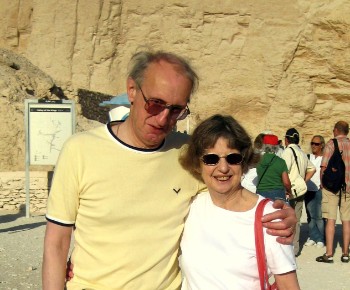 In the Valley of the Kings, Luxor, Egypt, May 2009 at 6.00 in the morning - comfortably cool then!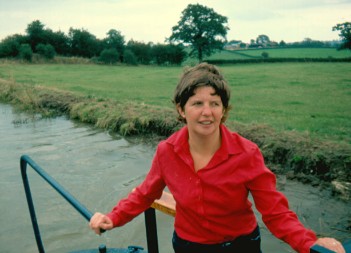 On the Llangollen Canal, 1984, with inevitable tree growing out of head!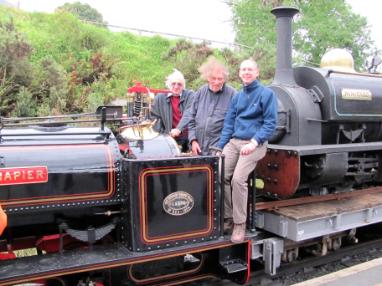 The "Hugh Napier" runs again - 40 years since we started its restoration at Penrhyn Castle, and something I never thought we would see! At Beddgelert station, Welsh Highland Railway, during the "Quarry Power" weekend, September 2012. Left to right: Keith, Ifor, Ian Tate. Behind us the loco "Winifred", recently returned from the USA, in the same condition as when it left Penrhyn Quarry in 1965!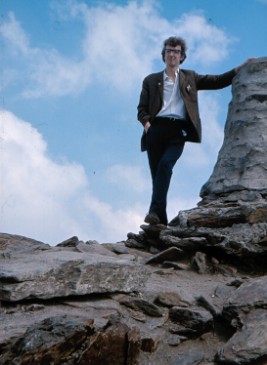 When we had hair! At the summit of Snowdon, July 1967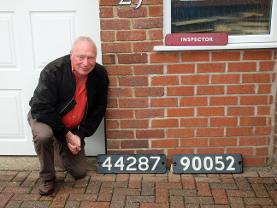 Ian is reunited with his railway relics recentlyafter some 30 years!